You have a big vision for your life or career, and are unsure how to get there from here.
You hunger to live the life you're meant to live, yet doubt or fear keep you from moving into the uncertainty of it all.
But you know with every part of your being that you're here to contribute something even greater, more meaningful for yourself, and more healing for the planet.
Learn More About Your Soul Purpose
in a Complimentary
Crystal Ball Session with Holly
We have lost a sense of connection to our own lives and our purpose – leading to our misguided aspirations, relationships, careers, livelihoods, and an unfortunate debacle for the whole planet.
Yet the alienation from soul is more than a mental health crisis. It is, quite possibly, the most fundamental problem on the planet, the knot at the very center of our dilemmas… It is time for a radical change that can only begin within the wild reaches of our individual lives, each of us asking whether our souls may know something that will help. — Bill Plotkin
It's time for a radical shift.
We are being called to liberate our potential…to birth our next phase, personally and collectively…to claim the lives we are meant to live. The work we are here to do.
I saw the angel in the marble and carved until I set him free. — Michelangelo
For you, as for many others, the time has come to unleash your full potential by tapping into the liberated energy of a purpose-driven life.
When you hear, a mile away and still out of sight, the churn of the water as it begins to swirl and roil, fretting around the sharp rocks – when you hear that unmistakable pounding – when you feel the mist on your mouth and sense ahead the embattlement, the long falls plunging and steaming – then row, row for your life toward it. — Mary Oliver
In our work together, we will catalyze your life potential
by opening the window to possibility.
We will explore the
Six Keys to Unlock Your Soul Purpose™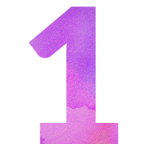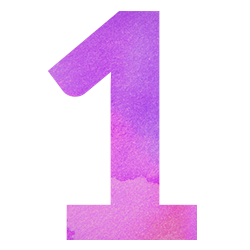 Clarify your Purpose When you align with the energetic impulse of your purpose, you create harmony with evolution. The energetic flow from this alignment with your purpose will yield synchronicity, focus, generativity and ease.
Manage your Energy Management of the energy and energetic shifts in your life will create openness, clarity and stability, and allow you to focus on your vision of who you can be, rather than the everyday challenges and constrictions that keep you stuck.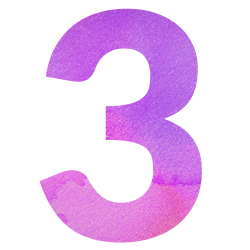 Liberate your Ego Removing the ball and chain of your constrained ego will be like a "do over" in life, yielding creativity, innovation, joy, calm and gratitude.
Listen to Guidance Listening to inner guidance of your body-heart-mind-soul opens the doorway to direction from the greater field of consciousness, creating even more alignment.
Provoke your Imagination – Envisioning where you're going moves your future from inconceivable to believable, so that your will and enthusiasm propel you forward.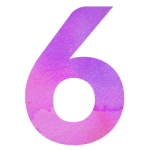 Embody and Integrate your Purposeful Life. After you uncover your Purposeful direction and clear the constrictions and constraints, you can begin to integrate the elements of your Purpose into your very real embodied life.
It is more urgent than ever to stop drifting in life.
The pulsing rhythm of evolution itself will carry you- if you allow it. Now is the time to call on your unique Soul Purpose to propel you forward.
Learn More
Andrew Venezia
You were a partner for me in coming to know myself in a deeper register, helping open me to a whole different way of being in the world, with a whole other world of gifts, capacities, and insights. While my external world looks similar, I'm relating to life from a soulful and purposeful place- it's like having saturated color in a world that could often appear drab. I feel a freer expression of joy and love, curiosity, experimenting, the deep trust and feeling of home.
Founder, ThatGoodGoodCompany
Fabienne Mueleman
While working with Holly, I gained significant insights and embraced more fully parts of myself that I had previously experienced as challenges.  Her unique combination of skills and traits (such as her professionalism, guidance, intuition, humor, sensitivity, deep love & care, to name just a few) and the invitations and stretches she extended to me during our work together helped me to gain more clarity and to integrate more deeply my commitment to my Soul Purpose. Holly's insights helped me to tap into the nuance of the gifts I contribute that are unique to me that I must share with others.
Fabienne Meuleman
Executive Director of Called by Love Institute, Coach, HR Professional
Bob Harlow
I have a much deeper sense of myself and what I am to do and be in my retirement years. You were able to uncover my resistance and blind spots that kept me from sharing my capacity, and patiently guide me to have insight about and overcome them. Among your gifts, you are profoundly intuitive and capable of reading people at an energetic level so that you can guide them more effectively. I would recommend you to anyone who is not sure of what they are doing with their life because you help them see themselves with much greater clarity. IYour skills are prodigious! T
Bob Harlow
FileMaker Pro Database Developer, Artist, Performer