You're WAY more than you think you are!
Want to feel confident that your next stage
will yield more 

meaning, purpose and abundance
AND 

make a

 difference on the planet?
Let's dump the fear. Ditch the doubt.
Abandon your belief that you are less than you are.
Let's make sense of your life, get you out of your own way and
take action
aligned with the truth of
who you really are.
Are you ready to move to the next stage of your life and work where you:
Finally get

 clarity about your unique purpose so you can uplevel every aspect of your life and work?

Live the version of you that you know is possible (but can hardly imagine)?

Step into the flow of your purposeful reality and have more impact, abundance and joy?

Step into a community of  like-minded souls who will support, witness and hold you accountable to move to your next stage of life and work?
"The important thing is this:
to be able in any moment to sacrifice what we are for what we could become."
Charles Dubois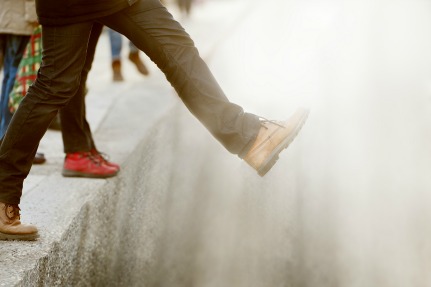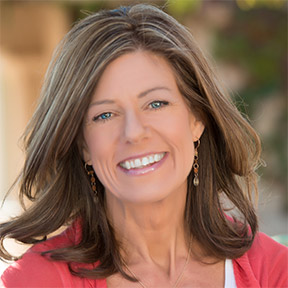 Hi, I'm Dr. Holly Woods.
I'm excited to offer you this Masterclass, a synthesis of my life's work and personal experience and a culmination of the experimental mix of scientific approaches, deep spiritual and intuitive insights, practical integration and personal embodiment I've offered to clients for 13 years. 
In an ostensibly endless quest to heal myself from this and many lifetimes of trauma, I've studied and practiced what seem like a gazillion transformational modalities and frameworks to recover from and integrate this Crazy Human Life. I'm delighted to share with you the art and science of stepping into your truly unlimited powerful purposeful potential, from nearly 40 years of wisdom and a well-seasoned life.
In this

NextStage™ Masterclass & Community, we're NOT going to do another surface dip-a-toe-in-the-water search for purpose that ends at just some insight (but no clarity and no action).  We're going for the Real Deal – the DEEP DIVE by using my unique proven 3-step NextStage Navigation System™. From testing with 

hundreds of clients and scores of businesses, my clients have demonstrated massive success in personal and spiritual shifts (vibration and frequency), stages of consciousness, and impactful action in the world.
"Holly has studied and embodied such a broad range of modalities that she is able to move around and engage more dynamically than any coach I have worked with! Her integral, holistic approach allows you to access and resolve any topic or issue from multi-dimensional levels. It seems there is no terrain she can't travel!"
"I've been given a map, a way of observing and tying together the loose ends of all the things I do that allows me to have more focus, and be more introspective and clear on how my gifts are expressed."
"If you are ready to wake up and start living your true purpose, I highly recommend Holly. If you prefer to live in delusion, choking on your mind, then I would run for the hills."
Who Is This NextStage Masterclass & Community For?
This Masterclass & Community is for people who….
Know they are here to do and be more.

They want to figure out how to be even more of themselves.

Want clarity, direction and focus . They don't want to make wrong turns or spin their wheels. They want to believe they're worthy of great actions.
Care about the planet and the people

who are being pushed aside, are disturbed by current world events, and who want to affect the trajectory of humanity while making a good life for themselves.

Desire to make a difference

,

to turn their work and lives into a vehicle for change. To get past whatever blocks are stopping them now so they can live into their greatness. 

Are

willing to face their shadows

(the fear, the doubt that block them) and 

acknowledge their gifts

( their nuanced one-of-a-kind gift to the planet).

Are

ready for relief

from the voices that keep them small, and who need inspiration, support and accountability to live into the version of them that scares them a bit.

Can commit to living fully into a bigger version of themself once they've embraced and experienced the flow state of true purpose.
Your reality is something you create….
YOUR PURPOSEFUL FUTURE IS IN YOUR HANDS.
An inconceivable version of you, AND your work, is waiting to be re-discovered.
You just have to ask for it.
But first…
you must imagine, then believe, that the next stage is within your grasp.
And you can't do that if you're telling yourself stories about how small you are.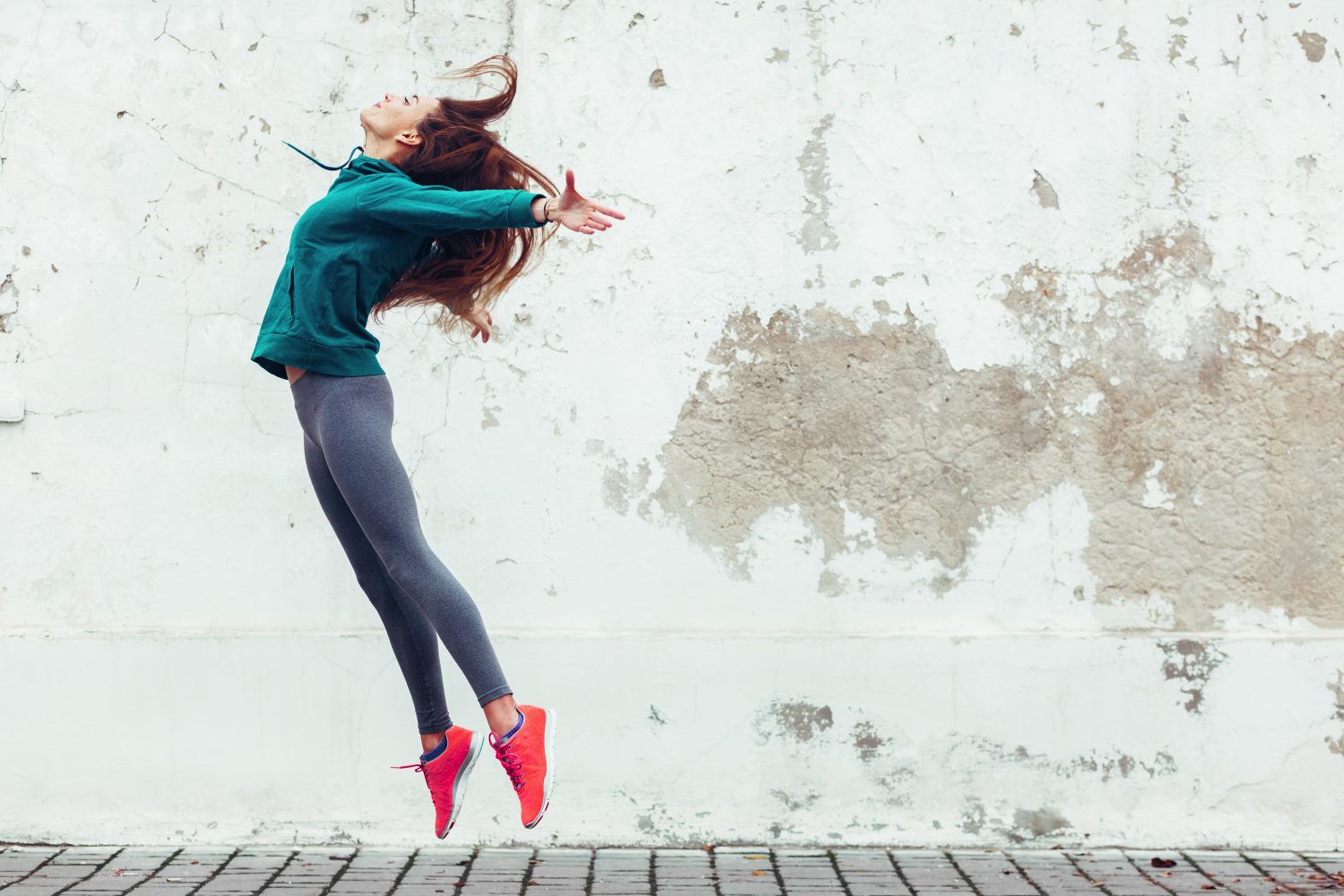 "The greater danger for most of us lies not in setting our aim too high and falling short; but in setting our aim too low,

and achieving our mark.
I saw the angel in the marble and carved until I set him free."
Michelangelo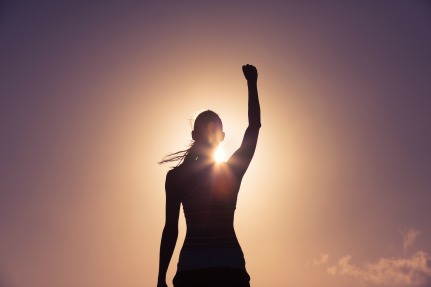 My story..

.
…  a

t a very early age I knew I was connected to something much bigger than me. At 6, I heard a voice that said I was here to do something meaningful. But because of my childhood trauma, it seemed far-fetched that voice was meant for me. 
I spent decades meandering through jobs and 16 careers, to find what would create meaning.  Despite having success, my pain and fear got in the way of seeing myself as anything other than flawed and incomplete. 
Then in my mid-30s a book on "callings" fell off a bookstore shelf into my lap. Seriously you can't make this stuff up!  
Over the next decade, I devoured that and every other book and teaching about callings, purpose, destiny. I  listened deeply and look for answers in every crack or crevice that could yield some insight.
And in that process, I uncovered 3 key steps that finally helped me figure out who I was and how to live it!
The 3 Steps that were Revealed in My Search for Purpose:
I listened to my soul and mapped the journey I'd actually been on (rather than the one I thought I'd taken), and started to make sense of who I REALLY am. 

I dug deep into my blindspots and shadows that kept me small. I let go of everything that wasn't serving me. I learned to get out of my own way. 

And from all my nomadic meanderings and "missteps", I began to take action that flowed from my essence, and stepped into alignment with the real me.  
GULP… my biggest aha…
We believe the stories we create about ourselves (and blame on others ).  

What if… instead… we believe…

. 
We are magnificent Beings who have the ability to CREATE our very existence.
Then we create, direct, and manifest all that we are meant to contribute.
As I followed the 3 steps above, it all shifted.
My Purpose GPS gave me direction and focus.  I got into flow by letting go of my limitations.  It was liberating! And it worked for my clients too! 
Here are the Exact Three Steps I Used in My Journey
that I Now Share With You in this Proven Formula
Step 1    Making Sense of Your Life
You may be wondering –
How do I make sense of the many turns my life has taken?
You've tried to live into your Purpose and do work that matters, but:
You don't feel complete.

You don't know how to be inspired AND pay the bills AND have impact ,

You fear that Purposeful work risks your security and comfort,

Your blocks to being more (or different) hold you back.
Even more, your lack of focus keeps you unfulfilled and baffled about what to do next.  
And even though you're doing your personal or spiritual work, your self-talk can be toxic, time is running out and some days you feel like giving up.
A little known secret about Purpose is that you're
already living it.
You always have been, more or less. Your Soul is always trying to pull you in the direction of full expression. 
In this Masterclass,  you will:
Imagine, explore and experience who you really are, live into the next stage of your Purposeful life and work, and share your greatest contributions

Claim the soul expression of who you came to be in this lifetime

Gain focus, direction and a nuanced orientation of who you are and your work

Solidly anchor the "flow" states associated with that expression into your physical body and subtle energy structure
Step 2: Get Out of Your Own Way
You know for sure you're meant to do work that's more meaningful and have more impact – to have more "success" – YOUR definition.
But you're stuck – in how you see your flaws, instead of your greatness. Your lack of direction to turn things around. Your reluctance to take steps that scare you. 
What if you could step beyond the limited way you see yourself into a more meaningful, powerful and "magical" slipstream that creates fulfilling work AND generates more abundance, joy and healthier relationships?
WHAT IF YOU REALLY COULD HAVE IT ALL?
"It's kinda fun to do the impossible." Walt Disney
Living on 

Purpose

 affects everything in your life.
In this Masterclass,
you'll come to see yourself as WAY MORE than you think you are, AND quickly shift into your wildest dreams! You'll:
Negotiate and transform your inner voices into powerful inner allies,

Identify how your status quo has served you (and now limits you),

Create new habit patterns,

Create new ways of thinking and feeling, and

Move past the blindspots and stumbling blocks that keep you from living your Purpose.
Step 3: Shift Into Aligned Action
And there's nothing worse than finding the courage to take step after step, yet nothing works out like you imagined, right?
Because you haven't had the clarity  of your Purpose GPS, your steps were taken from that small version of who you thought you were.
As you reinvent yourself with your new stage, you'll take small steps aligned with who you really are.
You'll have clarity about the your gift to the world.
You'll see the steps as they unfold like magic in front of you as you start down the path.
In this Masterclass,
you'll translate your full expression into action. You'll get tools to stay on your path, and insight into who you came to serve, so you can live the rest of your life with more Purpose and True Power. You'll:
Pivot into innovative and inspirational action steps in your work, career or business,

Explore a more nuanced version of your career or business,

Create alignment with your natural flow and power, and

Gain clarity & confidence as you boldly take steps into your Purposeful life.
"When you hear, a mile away and still out of sight, the churn of the water as it begins to swirl and roil, fretting around the sharp rocks — when you hear that unmistakable pounding — when you feel the mist on your mouth and sense ahead the embattlement, the long falls plunging and steaming — then row, row for your life toward it."
Mary Oliver
Results of Working with Holly & the NextStage Navigation System™
In the last 3 years of intense exploratory work with this 3-step NextStage Navigation System™, my clients have jumped to the next stage of their life and work.
Their successes include new businesses, roles, projects, internships, careers, relationships and 1 marriage, and completions of college degrees and a few stale relationships.
They have also experienced the following shifts which have produced even greater effect in their life and impact in the world:
On average, a 236% increase in their vibration*, a logarithmic measure of the level of consciousness (which means you're more in flow and alignment)

On average, a 179% increase in their level of frequency**, a measure of their ability to embody and manifest in the world (which means you take action and have impact)

100% have experienced a stabilization or an upshift of 1 or more levels of their Stage of Consciousness*** (which means you can see more of reality than you could before)
Measurements based on the work of these scientists/ practitioners: *David R. Hawkins PhD MD: Logarithmic Map of the Energy Fields of Consciousness. David R. Hawkins, Power vs Force: The Hidden Determinants of Human Behavior.  ** Barry Auchettl, MEd, methodologies using kinesiology and proprietary Scan Charts, ***Terri O'Fallon PhD, based on diagnostic parameters of Stages of Consciousness
Here's What You'll Experience in these 14 Modules
Module 0: Foundations: Creating Space for Your Purposeful Evolution
Prior to the course start, to be completed at your own pace
In this Pre-course Module
Using the latest in neuroscience, brain entrainment, creativity and imagination, this Bonus Pre-work will help you "loosen up" to create space for your purposeful identity and mindset.
Module 1: Making Sense of Your Life: The Off-Road Adventure to Find Your Inconceivable Self
9/27/18 Thursday 5-6:30 pm PT
In Module 1
You'll go "off-road" to witness the inconceivable multifaceted (and multidimensional) version of you. You'll get clear about how the Universal Laws and Quantum Physics are a better reflection of reality than the life you perceive you've been living. You'll start to "map" your purpose into an expanded version of reality.
Module 2: Purpose as a Gateway to Your Authentic Work & Abundance
10/11/18 Thursday 5-6:30pm Pacific
In Module 2
You'll explore how your authenticity is threatened by the impulse toward the status quo and self-protection. You'll explore how to witness yourself as a hologram of expanded awareness. And you'll begin to let go of your former self and tap into your future self as a means of claiming your greatness.
Module 3: Mapping the Genius of Your Life Story
10/18/18 Thursday 5-6:30pm Pacific
In Module 3
You'll map your very own hero/heroine's journey. You'll begin to identify your life's inspiration and challenges through your story arc and the whispers of your soul. You'll begin to witness the perfection of (and get clues about) your purposeful evolution and work on the planet in this lifetime.
Module 4: Reflections and Q&A
10/25/18 Thursday 5-6:30p Pacific
In Module 4
You'll share your explorations, questions, reflections and insights for feedback and clarification. You'll celebrate your new discoveries.
Module 5: Getting Out of Your Own Way
11/1/18 Thursday 5-6:30pm Pacific
In Module 5
You'll learn how to let go of the inner voices of doubt, fear and limited beliefs so you can imagine possibilities beyond your limited self. You'll embrace the childhood (and adult) parts reflected in your story arc, negotiate and integrate all parts of you for a more focused, holistic and purposeful direction. You'll begin to explore how to be in the world newly from a more integrated and stable identity.
Module 6: Reframing Who You Are, Really
11/8/18 Thursday 5-6:30pm Pacific
In Module 6
You'll explore in a tangible way how your thought patterns create your reality and its effect on your self-identity. Through the intersection of imagination, creativity, quantum physics and your practical world,

you'll use a possibility mindset to begin to synthesize all that you are uncovering to guide you to your expanded Being and purposeful abundance.
Module 7: Naming Your Truth (and Your Creator Superpowers)
11/15/18 Thursday 5-6:30pm Pacific
In Module 7
You'll explore how others see you and your unique contribution, which you can't help but share with others. You'll start to claim your purpose as you uncover how you are authentic in the world. You'll identify your Superpowers that support you to manifest your burning desires.
Module 8: 

Disrupting What Limits You
11/29/18 Thursday 5-6:30pm Pacific
In Module 8
You'll examine what traps and chains you to an old identity. You'll learn to negotiate with the inner voices that keep you contracted and living in the past. You'll learn to disrupt your assumptions, judgments and unfocused habits, and learn to use creativity and intuition to activate inspired brain networks for purposeful action.
Module 9: Renegotiating Your Identity: How You See Yourself in the World
12/6/18 Thursday 5-6:30pm Pacific
In Module 9
You'll begin to synthesize key elements of your New Story, drawing from your Hero/Heroine's journey and story arc. You'll begin to rewrite your story and imagine how your purpose can be best expressed in your business, career, roles, relationships and in life.
Module 10 Gaining Feedback from the World Around You: Accessing Flow & Intuition
12/13/18 Thursday 5-6:30pm Pacific
In Module 10
You'll experience how to access your intuition and flow state and explore the reciprocal relationship between purposeful alignment and your intuition and flow state. You'll learn to track your internal guidance systems by accessing somatic, energetic, psychic, emotional, and intuitive imprints, and take aligned action steps with your purposeful work. As you access these states, you'll also begin to take strategic pivots from a place of advanced consciousness and harvest the wisdom that's always available to you.
Module 11: Reflections and Q&A
12/20/18 Thursday 5-6:30pm Pacific
In Module 11
You'll share your explorations, questions, reflections and insights for feedback and clarification. You'll celebrate your new discoveries.
Module 12: Your Purposeful Expression- Aligning Your Work in the World
1/10/19 Thursday 5-6:30pm Pacific
In Module 12
You'll synthesize and integrate your burning desires and your purposeful contribution and message into your current work and life. You'll explore and begin to relinquish elements of your life that are not aligned, and examine what's missing to bring in to fill in the gaps. You'll identify experimental action steps to take into your purposeful work and create feedback loops to support your flow state and synchronicity.
Module 13: Stepping into Your Evolutionary Purpose
1/17/18 Thursday 5-6:30pm Pacific
In Module 13
Futuristic visions of your work in the world will draw you into an energetic and somatic sense of your nuanced and powerful work. You'll begin to take action from your vortex to promote continuous alignment, and learn to imagine what life is like "as if" you are already living into your purpose.
Module 14: Fully Living as a Purposeful Evolutionary
1/24/19 Thursday 5-6:30pm Pacific
In Module 14
You'll anchor and align your purposeful work and contributions into your business, career and life "systems" to create systems of support and feedback to yield more fulfillment and impact. You'll utilize systems design thinking as a means of innovating in your life to expand how purpose integrates into all aspects of your life. You'll realize how to overcome resistance to shift into fully aligned action.
What's Included in this
NextStage Masterclass & Community?
You'll receive:
Fourteen 90-minute Live Sessions  PLUS recordings. Course
Value: $2800
Two 30-minute 1-on-1 laser coaching calls,
Value: $250
FastAction™ Video Lessons and Exercises.
Value: $1000
Masterclass Handbook
.
Value: $275
NextStage™ Community group for 6 months.
Value: $500
SafeHold™ MasterMind system. Value: $500
Email "hotline", 
Value: $100
Pre-course SelfWork.
Value: $250
NextStage Navigation System™ techniques and teachings.
Value: almost priceless
Discount of 50% on One Coaching or energy work sessions, 
Value $200+
Eligibility for NextStage
™
Mentorship Community,
 $90
THIS MASTERCLASS IS WORTH NEARLY $6000!!
What will be your investment for stepping into your purpose through this
Masterclass & Community …
… and the cost if you don't?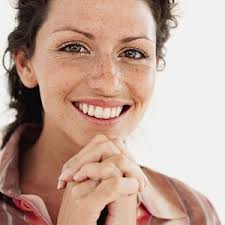 Just imagine what it would cost you to NOT align your business, career or life with your purposeful longing for another year (or ten)?
What would it be worth to you…?
to overcome the agony of knowing that you're not living into your fullest potential,

to move past the constraints that 

keep

 you small, or

to make a damn difference on the planet now in this urgent time?
You may be working with a therapist or other healers or psychics, or other purpose coaches, and trying to figure out how to get past your roadblocks and figure out where to go, yet nothing has really worked yet.
The unique combination offered in this NextStage Masterclass & Community is not available anywhere else on the planet at this time.
In this Masterclass & Community, you will get:
Awareness of your deep soul's longing,

Relief from the constraints that block you,

Actionable strategies into your powerful purpose work, and

A profound experiential and safe container of like-minded peers and wise guide.
This type of work with me in a personalized coaching/ mentoring package
costs more than $5000,
yet you'll get many of the same benefits from that approach
PLUS tons of extras
at a fraction of the cost in this
NextStage Masterclass & Community.
This is a last-time offer of this online course at a
lower price with Coaching.
Lessons learned from last year's pilot phase of the NextStage Masterclass & Community have been integrated, and this last-time-offer of a lower price + coaching sessions is available to you because I want to learn what most works for you, so I will be asking for your regular feedback.
The next offer to the public will be priced much higher, without the extra benefits of individual coaching and energy work.
Right now, for this last offering of the NextStage MasterClass & Community, with direct access to one-on-one coaching and tons of extras… your investment is the low price of…
$2497.00!!
Don't wait to Register!
This Masterclass is limited to 15 participants to create an intimate incubator for your next stage!
"I have a much better understanding of myself, my capabilities and my business as a result of our work together. My outlook on life and in my business is dramatically improved."
"I see myself truly accomplishing things I would have previously just seen as dreams. I am on track and am making things happen. Being on purpose has had a huge impact on my life. I am creating projects for  my future, and not just doing what I need to do to get by
."
"Work with Holly benefited every sphere of my life. I have more impact now than ever before. Holly masterfully creates a trusting container for deep work."
"I'm relating to life from a soulful and purposeful place- it's like having saturated color in a world that could often appear drab."
"It was deeply spiritual and earth-moving transformational work in areas I didn't expect. I felt so relieved to relinquish the beliefs and roles that limited me. Holly gave me confidence, accountability, courage, and faith in the possibility that my life could be different. I'm excited to be moving forward in my new business."
"I am braver, more able to challenge myself and believe I have the capacity to move beyond my small self. I was drawn into higher perspectives and evolution without even knowing it."
"I'm working to develop my new career where before I had fear. I'm relaxed and confident that my path will unfold. I'm tuned into my energy, and let go of blocks related to my need for approval. I realized I need to have more fun and nourish myself in order to tap into flow and integrate my different talents and life silos together."
Holly captures the bright light we all carry deep within. Not only has her work allowed me to know my purpose, but also opened the floodgates to the real choice of infinite possibilities. Her work holds space and caresses the fragile moments with a tenderness this planet yearns for. It is a warm hug followed by a kick in the rear to get moving and go with what you know, be who you really are and live like there is no end. On the same blade, she has imparted the importance of time and its preciousness, for there is only now, so what are we waiting for? She's here for now and I believe her work is for the future.
Frequently Asked Questions
Why is Purpose Important to my Next Stage?
Living into your Purpose in every part of your life will reap significant benefits – not only in fulfillment and life satisfaction, but also in your relationships, health and financial stability and wealth.
The old way of restructuring your life, career or business, without alignment to purpose, is like rearranging the deck chairs on the titanic.
As you deepen an understanding of your personal and career or business-focused purpose, or your WHY, you'll start living and working with more certainty, integrity and fulfillment.
Does this system really work? Will it work for me?
You may already have spent lots of time or money trying to figure out who you are, or what you should be doing, without the results you'd hoped. Maybe you uncovered some things about yourself, but haven't moved into the life you imagined.
And yes, this system really does work, as it has for the hundreds before you who committed to listen deeply to their inner voices and do the work required to uncover who they are and get past their limiting beliefs about themselves.
And if you're willing to commit yourself to the process of learning to listen, you too will hear the whispers of purpose already in your life. From here, you will rediscover yourself and align with who you really are and begin to take steps into that future.
By using the NextStage Navigation System™, I was able to hit the bullseye in my own purpose and career, and have helped hundreds of Coaching and Consulting clients discover and live into their purpose and create thriving businesses and careers.
I've helped people turn their lives around from lost and unfocused ("soul-crushing") careers or businesses that were flailing to creating start-ups, expanding existing businesses, starting new careers, and even finding new love (including one marriage and dozens of new relationships!).
Some of these business and their founders or strategic staff have included:
Called by Love Institute | Eagle County Government  | Eagle County Schools | Ellaine T. French Associates | Evolving Souls | Evolving Wisdom | Felicity Consulting | Finanseer | Flying Spider Monkey | Futurian Systems | GoWall | Green Key Real Estate | Habitat for Humanity | Holo Agency | Iconic Image Style | Healing Soul-utions | Kestrel Q Photography |  Life by Design | Life Matrix | Live For Your Genius | Local Technologies | Lynda Baldwin Fine Arts | Morter Institute for Bioenergetics | Origin Media | Purpose Up | Ramone Yaciuk Rolfing | Rock Property Services | Sacred Anatomy Academy | Soma Ergonomics | Sopra Steria | Stanford Business School | Start Motion Media | Sterling Homes | The Shift Network | Tinker Blue | Woodside Global Partners | University of California San Francisco | University of Colorado | Yusen Logistics
How will living into my Purpose help me find a career (or start a business) to have a sustainable income?
You may have been burned in a prior experience of trying out a career or business based in a passion, or given up your financial stability to follow your dream. You may believe from those experiences that it's impossible to find purposeful work that creates a viable income, much less wealth or abundance.
In fact, we now know that when you align with the truth of who you are, your life and work amplifies and you become so much more than you ever thought was possible.
[see research cited above
]. My personal experience, and that of my clients, is that when you become MORE of your full self that opportunity comes knocking at your door and you never close it again!
But you have to get out of your own way, which is why Step 2 of this process is so critical. And learning to take small action steps while creating feedback loops is a part of Step 3 of this process. Not only does your existing work become easier when you're "more of you", but you also have access to create new expressions of you that can look like new businesses, new projects, roles or relationships. You become an innovator in every part of your life!
I'm afraid I'll have to live through past trauma to find my Purpose. Is that required?
You may have been retraumatized by different therapies, or forced to open old wounds in the name of "healing", and that's been too painful to endure. In fact, uncovering your resistance or your rejection of yourself (and the parts of you that were repressed during painful parts of your life) doesn't have to be painful. As we negotiate with those earlier parts that were rejected, we begin to liberate you from the pain of rejecting yourself, and you find freedom and ease in being you as you never imagined.
I've already done lots of therapy and deep spiritual work, and I meditate regularly. Why would I need this Masterclass?
You probably are already well on your way to being "awake", as most of the people who find me are. Bravo for doing so much great work! So glad to have you here. And maybe you've already worked through a good chunk of your earlier trauma too and have "grown up" a lot, also true for most of the people I work with. Thank god you've let some things go already, right?
And all those things have been preparing you for this leg of the journey, which requires a greater level of commitment and desire to be your full self than learning to meditate or deal with some of your childhood stuff does. While we may uncover some of these aspects of your experiences again, it will be a different "layer" of the onion than what you've peeled before, and will yield rich insights in this combination of approaches, allowing you to see and experience yourself newly, with more clarity, direction, ease, flow and leading you into action.
I'm afraid if I focus on finding my Purpose I may lose my job or have to give up parts of my life or commitments. It feels scary.
You may have been seriously disillusioned and quit everything to build a life around a dream or your passion and it didn't work out and you were broke or in debt. I'm not expecting you to jump off a cliff or walk in the desert for a year or quit your job to find yourself. In fact, I'll seriously talk you out of doing that!
It doesn't make sense to give up important parts of your life as you begin down this path. You need a stable foundation to rediscover who you really are, live into that new identity, get out of your own way and take small steps into your new future. That only happens if you can pay your bills. Keep your job, let's get started!
I've been told that you don't need to look for your Purpose, that it's already here. Why would I need this course?
In fact, you're right, your Purpose is already here and you don't have to go "looking" for it. It's not about finding something outside of yourself, but instead rediscovering who you already are (but maybe not so focused or directionally-aligned with that identity), releasing all the constraints to living that (all those limiting beliefs, e.g., self-doubt, fear, not-good-enough-ness), you know what I'm talking about), and then taking steps into that possibility for yourself.
You could move into all that possibility organically, but in the 30+ years I spent working at it, I can tell you that it's much more satisfying to accelerate the process a lot! Most of my clients who are living liberated lives of more joy, authentic work and improved relationship would agree (see testimonials).
How could I possibly know what my Purpose is given how many different jobs, careers and roles I've tried? I can't make any sense out of it all and I'm ready to give up.
You may be disillusioned, disappointed, frustrated and running out of hope and time. Wow, do I know this story. Remember my 16 careers? And the reality is that the whole meandering path was your soul trying to tell you what it wanted, and you not knowing how to listen quite well enough to be more directed.
And, it's all perfect and you got exactly what you needed anyway. So we'll begin to fit the puzzle pieces of your life together so you can get clarity, direction, focus and resolve to move forward into your new life.
How much time and commitment will the course take each week?
If you don't already have a near- daily spiritual practice, you'll be encouraged to start one (~20 mins/day) and I'll be sharing some exercises with you that will support you moving forward in the 3-step NextStage Navigation System™.
There will be fourteen 90-minute classes over 4 months with online experiential teachings where you engage with your course peers, an online private Community group with discussion relevant to your progress, and weekly SelfWork assignments (1-2 hours/week). You'll receive two personalized coaching sessions from me (30 minute each) to support you in critical parts of the process. You'll also engage with peers in a regular SafeHold MasterMind™ call to support you in witnessing yourself in the process.
Do you have any kind of refund policy or guarantee?
If you are enrolled in the course, commit to the SelfWork, and engage fully in the course offerings, and are NOT satisfied with the course, you may receive a refund up to the second Module on 10/11/18.
I do not provide an absolute guarantee because so much of the results depend on how fully you commit to the exploration and work. However, if you participate fully in all aspects of the MasterClass, you will experience profound shifts not only in your consciousness and flow state, and liberation from fear and anxiety, but you will begin moving into a more purposeful, fulfilled, satisfying and abundant life just as 100% of my clients do.
Still have questions?
If you still have questions, email me at Holly@HollyWoodsCoaching.com or schedule a brief call with me at http://bit.ly/LoveYourLifesWork. Delighted to answer any additional questions you have.
Don't wait to Register!
This Masterclass is limited to 30 participants to create an intimate incubator for your next stage!
Why am I the Right Guide to Help you Activate Your Purpose-Driven Life?
As the Founder of the proven highly-effective 3-step NextStep Navigation System™, tested with hundreds of clients and scores of businesses over 13 years, and as a Certified Purpose Guide™ , I will assist you to clarify and claim your Purpose and move into your epic Life.

 

Coaching thousands of people for 30+ years and as an Integral Master Coach™, I can help you move past your stumbling blocks and be accountable to the life and work you came here for.

 

I'm a Human Development PhD scientist and practitioner of 30+ years and can see fully where you are on your journey and provide you with "just right" practices for where you are now, and where you want to be.

 

I have a natural gift of being a deeply-aligned spiritual intuitive and clairvoyant living on Purpose, and can offer you insights that all the science, practical tools and information won't. I will help you see yourself and envision your own inconceivable future, as well as address the energetic, emotional and psychic areas of life that may keep you stuck.

 

I'm a Professional Mediator, negotiator and facilitator of 15 years and will help you negotiate your existing relationships out of stuck dilemmas or conflict, teach you conscious communication skills, and also help you communicate with the subconscious parts of your personality that keep you stuck in your default purpose.

 

As an Executive having built and scaled many organizations, a long-time entrepreneur and OD consultant, I will help you envision and design a manageable strategy for moving into an upleveled career, job and life.

 

As a Certified CoreIndividuation™ Advanced Energy Healer, I can help you clear and revitalize your subtle energy structure to be a powerful and sacred energy source for you on the planet.

 

As a scientist and practitioner of Conscious Evolution, and a certifying Diagnostic Practitioner of Stages of Consciousness, I can support you to fully express your purpose-driven life and support your own evolutionary path.

 

I've studied Somatic Experiencing and many other innovative modalities, and will continue to move the needle of humanity beyond its current state into the future.

 

I'm an unabashedly passionate, enthusiastic and liberated human Soul, and will inspire you to live into your powerful purposeful potential, so you can move into the next phase of your evolution with great joy, hope and inspiration for what's possible.