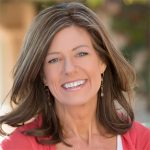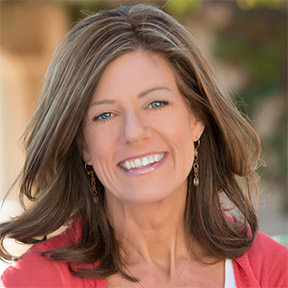 Meet Holly Woods PhD:  
  Your SuperPower Activator
I am a SuperPowered™ Mentor, Coach, Strategic Consultant and Healer.
I initiate and activate Visionaries, Entrepreneurs, Innovators  and Change Agents who want to use their careers or business as a vehicle for change.
I help you realize your full potential by stepping into your SuperPowers and then getting out of your own way to take action that matters – in your life, work, relationships and in the world.  
Whatever keeps you (your career, business, relationships, project or initiative) stuck, or causes you to be less than your full potential – we'll release the dragons of fear and doubt and propel you to your SuperPowered existence!  
I have facilitated transformation for 35 years among exceptional people like you.
Are you ready to live your most Epic Life?
I can help you get there!
My own Divine SuperPowers are to "see" you – truly-  as your own authentic nature, catalyze your expression and support you to amplify your SuperPowers in the world.
Here are the 3 Steps to Live Your Epic Life and
Unleash Your SuperPowers:
REDISCOVER WHO YOU REALLY ARE: To move from lost to purposeful, you'll rediscover your Purpose & SuperPowers, clarify & claim your true identity (who you really are underneath the facade you wear), and begin to create a new way of being in the world.

RELEASE YOUR RESISTANCE: To live into your purposeful life and most impactful work, you'll relinquish the fear, doubt, limiting beliefs and all that does not serve you, and revitalize your inspiration to live into more meaning, abundance and impact.

REINVENT YOURSELF: To let go of your immobizing fear of what's possible, you'll imagine your inconceivable future, get out of your own way, and take low-risk pivots into focused innovation to be continually inspired by the impact and abundance that emerges!
MORE ABOUT ME:
I bring my toolkit of 35+ years as a Transformational Practitioner. I'm a Certified Integral Master Coach™, Purpose Guide™, Professional Mediator, Conscious Intelligence™ Master Energy Healer, Stages of Consciousness Diagnostic Practitioner, with a PhD in human development, and work with multiple frames, including spiritual awakening, transpersonal and supra-consciousness technologies, psychic attunement, and somatic work. I'm also a veteran executive who consults with progressive companies to align human and financial resources and infrastructure with purpose and mission, through executive and team coaching, energetic space clearing and healing, facilitation and training. We will make big SuperPowered™ quantum leaps into your future in record time.
No matter what is keeping you from living a more meaningful life… I have the tools to help you activate your own Purpose-driven life:
As a Purpose Guide™, I will assist you to clarify and claim your SuperPowers and move into your Epic Life.
Having coached thousands of people for 30+ years and as an Integral Master Coach™, I can help you move past your stumbling blocks and be accountable to the life and work you came here for.
As a Human Development scientist and practitioner, I can see fully where you are on your journey and provide you with "just right" practices for where you are now, and where you want to be.
As a deeply-aligned spiritual intuitive and empath living on Purpose, I will help you envision your own inconceivable future, as well as address the energetic, emotional and psychic areas of life that may keep you stuck.
My expertise as a Mediator and facilitator will help you negotiate and communicate with the subconscious parts of your personality  that keep you stuck in your default purpose, as well as mentor you into healthy relationship.
As an Executive having built and scaled many organizations, a long-time entrepreneur and OD consultant, I will help you envision and design a manageable strategy for moving into your new career, job or life.
As a Certified Conscious Intelligence™ Master Energy Healer, I will clear, realign, rebuild and revitalize your subtle energy structure, your environment and your business to manifest your most powerful work.
As a scientist and Certified practitioner of Stages of Consciousness Diagnosis, I can support you to fully express your purpose-driven life and support your own evolutionary path and design a business and products the meet the needs of your customers or clients.
Having studied Somatic Experiencing  and many other innovative modalities, I will continue to move the needle of humanity beyond its current state into the future.
As an unabashedly passionate, enthusiastic and liberated human Soul, I will inspire you to live into your most daring and epic SuperPowered™ life, so you can move into the next phase of your evolution with great joy, hope and inspiration for what's possible.
Are you ready to join me in your own SuperPowered and Epic Life?