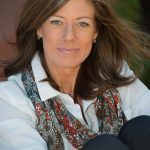 Meet Holly Woods PhD: TruePower™ Activator
As the Founder of the TruePower™ Academy and the creator of the 3-session Awaken to Your Wild Beyonder™ program and the 12-session TruePower™ Quest, Dr. Holly Woods has spent 35 years as a transformational agent in personal and spiritual development, developing a "toolbox" that's unparalleled.
Holly's path wound through a rewarding (and challenging) 17 careers and study with hundreds of personal and spiritual development teachings, all on her personal Quest to overcome her own traumatic life challenges.
And, in fact, her EPIPHANY was that ALL of her ordeals and struggles were profoundly useful in the Treasure Hunt to rediscover and pinpoint her own nuanced Purpose. And it was the JOURNEY itself that led her to her Purpose – which is to guide and mentor YOU to find your own Purpose and live into your TruePower™.
Which is why she is perfectly positioned to take you on your own Quest to rediscover your one-of-a-kind nuanced Purpose- without our having to be alone in the journey or spend any more of your time or effort to find it! And for the last decade, she's been fine-tuning the TruePower™ approach to activate some very fortunate clients who are having huge breakthroughs.
No matter what is keeping you from living a more meaningful life, Dr. Woods has tools to help you activate your own Purpose-driven life:
As a Purpose Guide™, Dr. Woods will assist you to clarify and claim your soul purpose and the source of your TruePower

™.
Having coached thousands of people for 30 years and as an Integral Master Coach™, she can help you move past your stumbling blocks and be accountable to your higher self.
As a deeply-aligned spiritual intuitive and empath living on Purpose, Holly can help you envision your own inconceivable future, as well as address the energetic, emotional and psychic areas of life that may keep you stuck.
Holly's expertise as a Mediator and facilitator will help you negotiate and communicate with the subconscious parts of your personality that keep you stuck in your default purpose, as well as mentor you into healthy relationships.
As a Human Development scientist and practitioner, Dr. Woods will provide you with "just right" practices for where you are now, and where you want to be.
As an executive having built and scaled many organizations, a long-time entrepreneur and OD consultant, Holly can help you envision and design a manageable strategy for moving into your new career, job or life.
As a Certified CoreIndividuation™ Medicine Bag Carrier, Holly will clear the residue and signatures of your small self to expand into your full embodied and powerful energetic structure.
As a student of the Stages of Consciousness research, Somatic Experiencing practices, and many other innovative modalities, she will continue to move the needle of humanity beyond its current state into the future.
As an unabashedly passionate, enthusiastic and liberated human Soul, Holly will inspire you to live into your most daring Wild

BeYonder

™, so you can move into the next phase of your evolution with great joy, hope and inspiration for what's possible.
If you are certain that there's a bigger reason to live than the one you've been waking up to, Holly can help you AIM your life toward your one-of-a-kind beyond-belief Purpose, ALIGN with your Purpose by releasing the constraints that keep you small, and AMPLIFY your TruePower™ by reinventing yourself in the world. She has facilitated transformation for 35 years among exceptional people wanting to have more meaning and impact.
Are you ready to be among them?